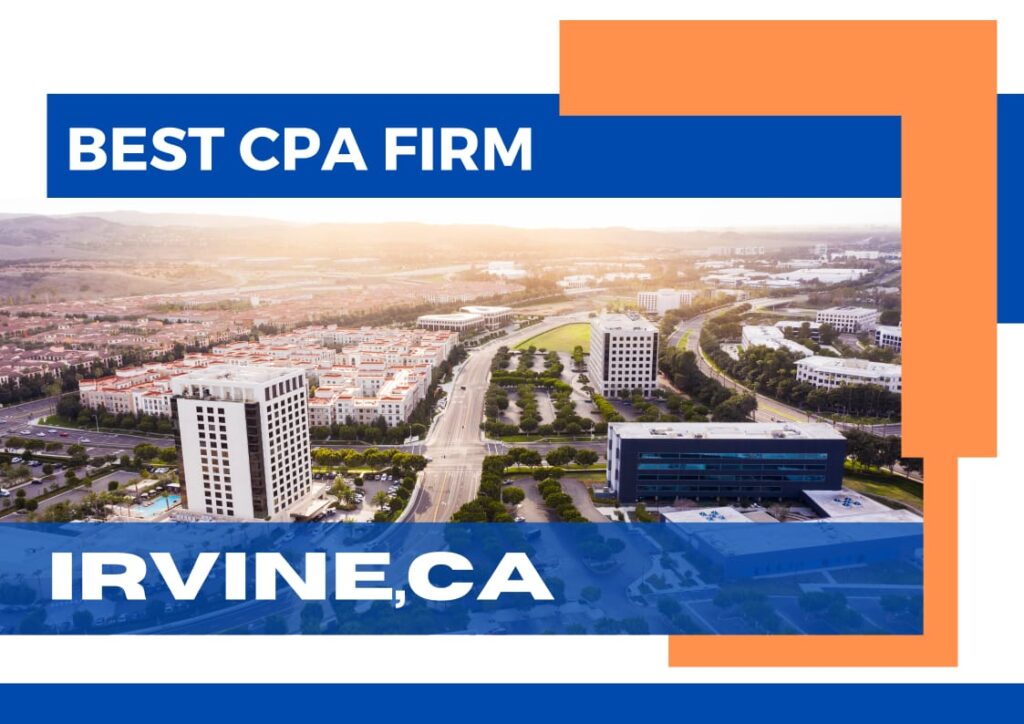 Are you in search of a top CPA firm near you in Irvine, California to handle your financial needs?
Look no further than TaxExpertsofOC.com. We as a premier full-service CPA firm has gained a reputation in Irvine for excellence in the world of tax and financial services.
Services Offered by TaxExpertsofOC.com
Tax Preparation:
TaxExpertsofOC.com is your go-to partner for expert tax preparation services. Whether you're an individual or a business entity, their experienced professionals will ensure your tax returns are accurate, compliant, and optimized for maximum savings.
Tax Planning:
Tax planning is crucial for minimizing your tax liability. The firm's specialists will work closely with you to develop a customized tax strategy that aligns with your financial goals while adhering to the ever-changing tax laws.
Accounting & Bookkeeping Services:
Keeping your financial records in order is essential for making informed decisions. TaxExpertsofOC.com provides comprehensive accounting and bookkeeping services to help you maintain accurate financial records.
Payroll Service:
Simplify your payroll processes and ensure your employees are paid accurately and on time with TaxExpertsofOC.com's payroll services. They handle everything from payroll tax compliance to direct deposit setup.
Outsourced CFO & Controllership:
Small and medium-sized businesses can benefit from outsourced CFO and controllership services to access high-level financial expertise without the cost of a full-time executive. TaxExpertsofOC.com offers these services to help you manage your finances more effectively.
IRS Tax Problem & Resolution:
Facing IRS tax problems can be daunting, but TaxExpertsofOC.com has you covered. Our team includes specialists experienced in resolving IRS tax issues and negotiating on your behalf.
Business Incorporation:
If you're starting a new business, TaxExpertsofOC.com can guide you through the process of business incorporation, helping you choose the right structure and navigate the associated tax implications.
Employment Retention Tax Credit (ERTC):
ERTC can provide significant financial relief for businesses, and TaxExpertsofOC.com has ERTC specialists who can assist you in maximizing this credit to support your workforce
Meet the Expert Team:
TaxExpertsofOC.com prides itself on having a team of dedicated professionals with a wealth of experience and knowledge. Our team includes:
CPAs

Enrolled Agents


ERTC Specialists


Former IRS Revenue Officer


FAQs:
Why should I choose TaxExpertsofOC.com over other CPA firms in Irvine?
TaxExpertsofOC.com offers a comprehensive range of services, a team of experts with diverse backgrounds, and a commitment to delivering personalized solutions tailored to your financial needs.
Do I need a CPA for tax preparation, or can I do it myself?
While you can do your taxes yourself, a CPA can help ensure accuracy, maximize deductions, and provide valuable tax planning advice.
How can TaxExpertsofOC.com help with IRS tax problems?
The team at TaxExpertsofOC.com has experience in negotiating with the IRS, helping you navigate tax audits, and finding solutions to tax-related issues.
What industries does TaxExpertsofOC.com serve?
TaxExpertsofOC.com serves a wide range of industries, including but not limited to healthcare, real estate, technology, and small businesses.
How can I get started with TaxExpertsofOC.com?
Simply visit our website at TaxExpertsofOC.com to schedule a consultation or get in touch with their team to discuss your financial needs.
Contact TaxExpertsofOC.com Today!
Are you ready to take control of your finances and ensure a secure financial future? Schedule a30-minute free consultationappointment with TaxExpertsofOC.com today. Let our team of experts guide you on the path to financial success.
Contact Information:
Don't wait any longer to secure your financial well-being. Reach out to TaxExpertsofOC.com, the best CPA firm near you in Irvine, CA, and embark on a journey towards financial security and prosperity.

A Premier Full-Service Best CPA Firm