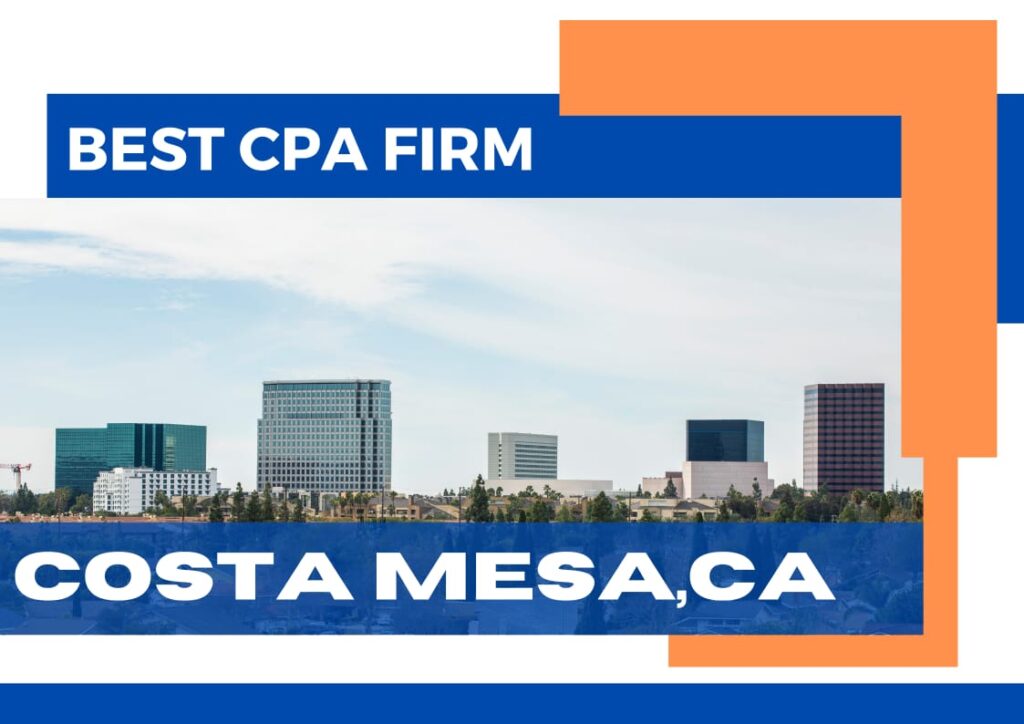 When it comes to finding the best CPA firm in Costa Mesa, California, look no further than TaxExpertsOfOC.com.
With a team of highly skilled professionals and a wide range of quality services, we are your trusted partner for all your financial and tax needs. Here's why we are the top choice for individuals and businesses in Costa Mesa:
Quality Services Offered
Tax Preparation:
Our team ensures accurate and timely tax preparation for individuals and businesses, helping you maximize your deductions and minimize your liabilities.
Tax Planning:
We offer strategic tax planning services to help you make informed financial decisions that can reduce your tax burden and optimize your financial future.
Accounting & Bookkeeping Services:
Keep your financial records in order with our comprehensive accounting and bookkeeping services, tailored to your specific needs.
Payroll Service:
Streamline your payroll processes with our efficient payroll services, ensuring your employees are paid accurately and on time.
Outsourced CFO & Controllership:
Access expert financial guidance without the cost of hiring a full-time CFO. Our team can provide valuable insights and oversight.
IRS Tax Problem & Resolution:
If you're facing IRS tax problems, our experienced professionals can assist you in resolving issues and navigating complex tax matters.
Business Incorporation:
We offer guidance and support for business incorporation, ensuring you choose the right structure for your needs.
Employment Retention Tax Credit (ERTC):
Our specialists can help you take advantage of ERTC to maximize tax credits for your business.
Meet Our Reputable Team
Our team consists of highly qualified professionals, including:
CPAs: Certified Public Accountants with expertise in tax and finance.
Former IRS Revenue Officer: Experienced in dealing with IRS matters.
Enrolled Agents: IRS-authorized tax experts.
ERTC Specialists: Experts in maximizing Employment Retention Tax Credits.
(FAQs):
Q1: What makes TaxExpertsOfOC.com the best CPA firm in Costa Mesa?
A1: We offer a comprehensive suite of financial and tax services, backed by a team of seasoned professionals with years of experience.
Q2: How can I schedule a consultation?
A2: Contact us today to schedule your 30-minute free consultation appointment.
Contact Information:
Don't settle for less when it comes to your financial and tax needs. Contact TaxExpertsOfOC.com today and experience the difference of working with the best CPA firm in Costa Mesa, CA. We're here to help you achieve your financial goals and secure your financial future.

A Premier Full-Service Best CPA Firm